A Revolution In The Packaging Industry – The Stretch Film Rolls
Posted by Admin on October, 12, 2021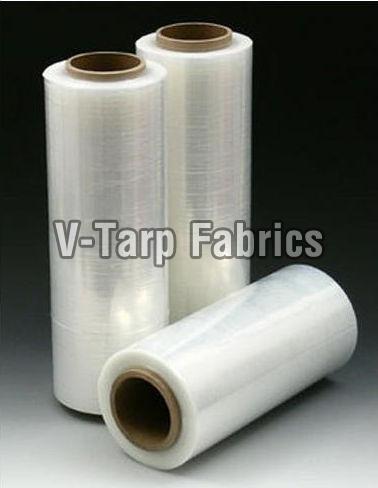 Stretch film is also known as stretch wrap and, it is an exceptionally stretchable film made from plastic. It is used in wrapping items to safeguard them. And it is the elasticity of the material or the film that keeps the item wrapped protected. Here we must realize that it is almost the same as the plastic wrap around food items, but the biggest difference lies in its grade or quality.

When you look at it, you will apparently find no difference but the quality of the materials is different. Food wraps are made from food-grade plastic while the other one is made from another type of plastic that need not be of superior quality.


Types Of Stretch Films

Stretch films rolls can be used to tie and keep united anything from the big to the small and thus are of different types. The various types are:

• Bundling stretch films
• Hand stretch films
• Static dissipative film


Material Of The Stretch Film

Stretch films are most commonly manufactured from linear low-density polyethylene or LLDPE. It is a product of copolymerization of ethylene and alpha-olefins. The most common place alpha-olefins being butane, hexane and octene that are used.

The higher the alpha-olefins the more are the enhanced characteristics of stretch films. Its regular characteristics that define a stretch film are elongation at breaking point and it is puncture resistant.

The other types of materials that can be used in the manufacture of stretch films are various types of polyethylene and PVC. Some are so strong that it is stretchable at least 500% when it comes to the breaking point. The capability to stretch keeps the load intact and prevents it from falling apart.

Methods of Production

There are two methods of stretch film production. They are:
• Blown
• Cast

Blown: In this method, the resin is melted and emitted from a disc-shaped die. Finally, it is air-cooled. The process is slow in formation but yields higher quality stretch film wrap rolls. Its production cost is higher and, so Stretch Film Roll Suppliers quote higher rates for this variety.

Cast: In this method, the film is ejected out from a slot die and passed over cooling rollers. The process, as can be understood is quicker and, anything that happens quickly does not always yield quality. Production cost is lower, and hence many Stretch Film Roll Suppliers in India opt for this type as it finds more takers for the product.


Properties Of Stretch Films

The properties of stretch film rolls are:

• High break strength
• Clinging ability
• Clarity
• Tear-resistant
• Static discharge
• Elongation


Functions

Stretch Film Roll Suppliers will have many buyers from the packaging industry because:

• It improves the stability of packages to form a unit load
• It allows efficient handling and storage of unit loads
• Gives protection from rust and moisture
• Makes the unit tamper-resistant and prevents pilferage
• Protection from UV rays
• Extends shelf life when used to wrap food items.


Conclusion

With so many benefits and utilities, the stretch film wrap is a modern product that innumerable Stretch Film Roll Suppliers in Mumbai have taken to trading. It definitely is a revolution in the packaging industry.
This entry was posted on October, 12, 2021 at 16 : 30 pm and is filed under Stretch Film Rolls. You can follow any responses to this entry through the RSS 2.0 feed. You can leave a response from your own site.